1/ Manial
2/ My Arab godson
3/ Al-Ahram
4/ Bringing down the Brotherhood
5/ Sisi – Muhammad Ali redux
1/ Manial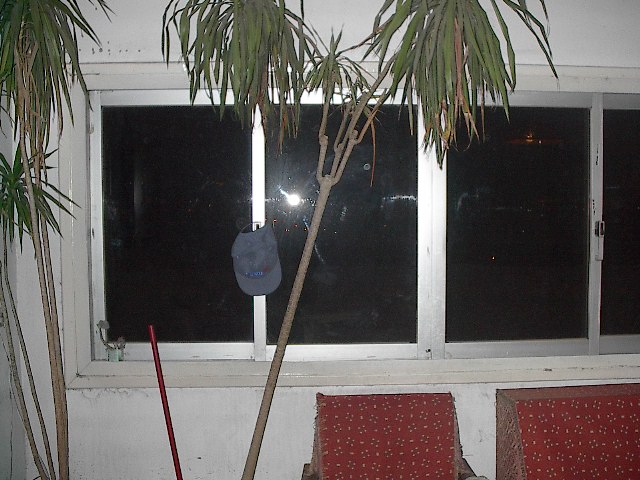 I stumbled into Cairo after Tashkent, where I had stumbled across Islam, courtesy of dictator Islam Karimov, who – despite his name – persecuted brave Muslims mercilessly, and impelled me to recite the shuhada, at first, more as a sign of solidarity. I was now determined to learn Arabic, read the Quran, experience Muslim culture first-hand and test my enthusiasm for Islam.
I found the Fajr Centre for the Arabic Language, founded in Cairo in 1995, online. The new session was beginning in January 2007. Fajr (dawn) is for new enthusiasts and prospective imams, affiliated to the Egyptian Ministry of Education and al-Azhar, and located in Medina Nasser (Nasser City), which I was to discover is a sprawling suburban near the airport. Transportation in Cairo is a nightmare, be it by taxi or public transit. Virtually all Fajr students share digs near the 'institute', which is modest to say the least, but I immediately liked it, despite the anonymous suburban clutter. The administrators and my teacher were clearly devout Muslims, and warm, friendly people. This was not for rich secular westerners, who studied at the AUC or one of many private institutes down town, at three times the cost.
I heard of a Canadian-Egyptian artist who lived in Manial, the southern-most large island of Cairo, perched just upstream from more upscale Zamalek. Anna responded to my query, offering the vacant apartment next door. The 'apartment' was one of two shacks atop a 9-storey genteel 1930s apartment building on the east shore of the island of Manial, with a channel of the Nile and the Corniche directly underneath, in the heart of Cairo. Straight out of
The Yacubian Building
(2002), the current best-seller by Egyptian author (and dentist) Alaa el-Aswany, made into a film as I was packing my bags for Egypt in 2006, and into a TV series in 2007. A good omen, I thought, and it became a kind of Bible for me, where I learned my Arabic watching the daily episodes, along with other musalsal (tv soap operas) over the few years, like a textbook, as I struggled with Arabic. It is set in a real-life, dowdy, but still elegant Art Deco-style 1930s apartment building in downtown Cairo, much like the one I was to call home for the next six years, populated by a bizarre cross-section of Egypt.
My rooftop eyrie, eerie with its ghosts of past rooftop dwellers, was a scaled-down version. The real thing was a whole village, crammed onto the roof. The book-movie is a biting condemnation of a nation that has squandered its promise and which has been forced to compromise its own principles, resulting in a corrupt and undemocratic political system dominated by a single party (the fictitious "Patriotic Party", a thinly veiled version of Egypt's National Democratic Party under Mubarak), a society whose most talented members abandon the country for promising careers abroad, and an increasingly disenchanted and restive populace that has no loyalty to the government and which sees extremist Islam as one of the few viable options to counter growing poverty, economic stagnation, moral degradation and social alienation. Despite its unremittingly devastating dissection of Cairo, its colourful characters make it a compelling, heart-warming read. I visited the real Yacoubian Building on Talaat Harb Street (still referred to by its old name, Suleiman Pasha, Muhammad Ali's French-born general). It hasn't changed much over the years, but its entrance gate is more securely locked than mine in Manial against gawkers like me.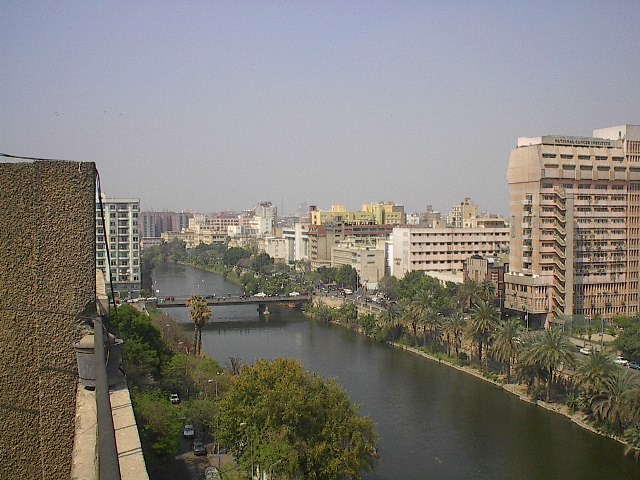 One look at the panorama of the Nile below my eerie and I was determined to rough it out. It sounds great in retrospect, but over time, proved less and less a place to actually live. My eccentric rooftop neighbour Anna Boughiguian, the Armenian Egyptian author of
Anna's Egypt: an artist's journey
(2003), herself spent months at a time visiting artist friends in Germany, following the trail of the Dalai Lama, whatever. Her flat was more a studio/ storage shack. The lock on the iron gate at the entrance was mostly broken or left unlocked, which made it convenient for visitors, both expected and unwanted. She was a militant secularist, representing the large and frightened class of westernized bourgeois who thrived under Sadat-Mubarak. She had no use for either Nasser's national socialism or the Muslim Brotherhood (MB), both of which I cherished. Over time, I came across many such Egyptians.
Manial's claim to fame on its north end is the Manial Palace, built by Prince Mohammed Ali Tewfik (1875―1955), the uncle of King Farouk, between 1899 and 1929, in a style integrating Art Nouveau, Rococo and Islamic architecture styles. It was endlessly under repair when I lived there, now mostly just a nice bit of greenery without a sidewalk accessible by pedestrians, hence, a rare stretch of the Corniche without garbage thoughtlessly tossed down the embankment. Much of the palace land was requisitioned to build a Meridian hotel. On the south end of Manial there is the Nilometer, original dating from 861 AD, but the modern structure is just an anachronism, after the completion of the Aswan Dam in 1970, as the water level of the Nile is now regulated. The dams on the Nile, the first built by the British in 1902 and the monumental Aswan Dam in 1970, built by the Soviet Union, dominate Egypt-Cairo's life, having tamed the Nile, with all the advantages and problems that dams entail.
The students I met at the Fajr Institute mostly ended up just conversing in English, French, Russian, Bengali, etc., while diligently parsing difficult classical Arabic grammar and memorizing passages. Most could read Arabic script fluently, as they were mostly Muslim by birth and had attended Muslim classes to learn to read the script, but without any understanding. That was not what i had in mind. I wanted not only to understand what I read, but to gain enough fluency to function socially. The six-week course at Fajr taught very little grammar, and no conversational skills, but it was a start. The textbooks were Saudi – big, shiny, very multicultural. My class was level one, a wonderful group of nine, mostly from the former Soviet Union, which meant we spoke more Russian than Arabic after class.
I marvelled that as I was being politely expelled from Uzbekistan (dictators steer clear of western passports) and preparing to go to Cairo, these eight fellows were scraping together funds and finagling visas from Russia, Kazakhstan and Kyrgyzstan (no Uzbeks made it), resulting in our meeting in this spartan, drafty classroom far from our far-flung homes, wearing our winter jackets and gloves in the chilly Cairo winter. I connected immediately with Abu Bakir from Chechnya, and we talked politics (in Russian). He insisted I take a Muslim name, 'christening' me Ali, and he instructed me on the intricacies of Muslim praying – the times, the Arabic expressions, the abultions, the tahiyat. I was expecting to hear words of anger for the horrors of Chechnya inflicted by the Russians, and a desire for revenge, but was surprised when he told me, "Ali, it was not so bad in the Soviet Union. I was a trader and lived the high life. We got along fine with Russians. We lived better than they did! The collapse of the Soviet Union was a tragedy. That's when the trouble began, with crazy plans for independence. The Russians will never let Chechnya go. Yes, the killing is terrible, but it will stop and things will settle down. Life will be good for my kids. We can worship freely. That's what's important. When I go home, I will bring my children up to be good Muslims. No need to keep fighting." Abu Bakir had lost everything since 1991, including many of his relatives, but I could tell he was a go-getter and would succeed wherever he was, secure in his faith, well educated, universal in outlook. He had taken the best of Soviet life and was letting go of the bad of 'independence'.
"Welcome to Egypt!" I have heard this many times during my four hours of crowded, stuffy buses each day. People from all walks of life, most of whom don't know another word in English: the policeman calmly flashing a toothy leer at a chaotic intersection between Medina el-Gadida (New City) and Medina Nasser, who stopped traffic to scrawl instructions; the helpful bus traveller flashing his toothy, yellow smile as I haltingly ask which buses go there for future reference; the long-suffering, bored bus driver who promised to tell me when to get off and promptly forgot, graciously allowing me to ride back free and stopping till I did.
My thirst for Muslim experiences led me to an American Sufi, a American University in Cairo sociology prof, Abu Hai Naq, who related the numeric significance of the Semitic scripts on our hour-long car ride to a Thursday evening zikr. An 11th century mosque in Aleppo was built according to the the architect's wife's name. The builder was a Sufi and the dimensions derived from her name. I was sceptical of this magic totemism but Naq argued that just speaking the ancient sounds brings one closer to God. Idris Shah counters this in Learning How to Learn: Psychology and Spirituality in the Sufi Way (1996) by saying prayers by rote, without understanding, is useless. I wanted to side with Idris Shah, but my own fascination and obsession with learning Arabic suggests the sounds have a special quality. I want to articulate (even by rote) the sounds the prophet used to transmit the message from beyond. But just as important, to understand them. My enthusiasm for real understanding of Islam just by learning Arabic flirts with misplaced concreteness, but is a blessing as well. The blessing being the challenge of the arcane text, forcing me to be creative in deconstructing the text, fashioning the meaning based on reason and study, a kind of ijtihad. There is no excuse for intellectual laziness in Islam, but true understanding requires going beyond mere words, whether in Arabic or English.
The zikr was at a spooky Ottoman mosque/ graveyard buried among modern blocks of flats. Sufism is generally frowned upon in mainstream Egyptian society, and there are only a few mosques which allow zikrs 'after hours', so it was an adventure. The Shia-like chanting, reaching an ecstatic state with clapping and singing, was followed by a tasty repast. The Sufism of Cairo is the Naqshibandi tariqa (path), which dominated religious life during the middle of the 19th century in Egypt. This colourful mysticism was frowned on by the British occupiers, Nasser and, since the 1970s, the secular establishment and Salafi. The Turkish Cypriot Sufi Muslim Sheikh Nazim is the spiritual leader of the Naqshbandi tariqa, and on my ride home, French-speaking Fazil urged me to "venez avec mois a un festival cet ete avec Sheikh Nazim en Chypre." We were listening to Cairo radio's Chopin hour (syrupy nocturnes), driving on the spaghetti expressways weaving through Cairo in his Lexus, and I thought: nice and cultured as Fazil was (we went to a bridge club a few times), I was not here to listen to hackneyed Chopin, play bridge, or to flit off to Cyprus to follow the guru of westernized Muslims. This is not the Cairo I'm looking for.
Omar, a Surinamese, born in Holland, befriended me on the bus near Fajr one day, and invited me to iftar in his digs (with five other students) and prayers at the nearby mosque. "We must love each other as Muslims. We must share equally." Much like my teacher Fuad says, "I teach you because I love you as one Muslim loves another." A fascinating variation on the Christian 'fundies' I have experienced in Canada. I use this diminutive not as a slight, but rather to suggest the refreshing naivete of the best of both Christian and Muslim fundamentalists. My US cousins in Minneapolis are evangelicals, never missing a Sunday service, and attending a Bible study group every week. They volunteer for charity work (mostly with the elderly rather than the poor). But they are literalists, reading the Bible like Omar reads the Quran and sunnah. There is no sense that one must wrestle with the scriptures to make sense out of them in today's world. They mean well, but this bad epistemology is sterile, if not downright dangerous.
What a contrast with the very westernized Sufis I've encountered here, though the Sufis strike me as naive in a different way, following a guru, justifying their bourgeois lifestyle with ecstatic zikrs, but also disconnected from the social, political and economic challenges of the world around them.
And then there are the westernized lumpen Egyptians, more cynical than naive. Waiting for the creaking rusty trolley in a car-infested suburbia across from a stately mosque, I spotted a teenage girl in an orange headscarf with a tight, black t-shirt barely containing her hanging breasts with "Love Boat Have the Girls" emblazoned in complementary orange caps, chewing her bubblegum. An act of defiant protest, though the angry girl doesn't know against what.
My touristy activity in Cairo was attending jummah at different mosques, the most imposing ones luckily within walking distance or a short "marcheroute" (van-bus) ride from Manial. My favourite was the Salah al-Din mosque, a 19th century tribute to 'Saladin', on the west side of Manial at the bridge to Giza. The al-Rifai Mosque (1869–1912) is across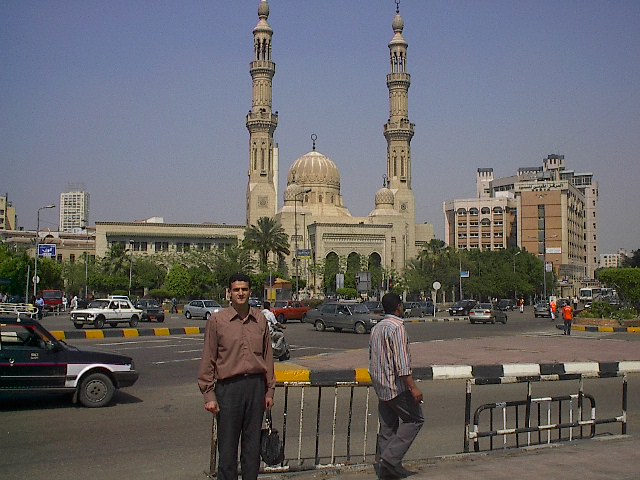 the Nile, visible from my eerie, named after the medieval era Islamic saint (1118–1182), founder of the Rifai Sufi order, born in present-day Iraq. With a touch of 20th century irony, it contains the tomb of the Shah of Iran, who Sadat invited as the Shah was wandering the world, abandoned by his patron the US, dying of cancer in 1979. This homage is a conflicted one, only a modest posy of flowers at its base when I visited, attracting a few westerners and stray Iranian emigres, the shah's legacy as an abandoned US puppet having no more than curiosity value today.
Also within walking distance was the Mosque of Amr ibn al-As, originally built in 642 AD as the centre of the newly founded capital of Egypt, Fustat. The original structure was the first mosque built in Egypt, the site of the tent of the commander of the Muslim army, general, a companion of the Prophet and credited with the conquest of Egypt in 640. One corner of the mosque contains the tomb of his son, Abd Allah ibn Amr ibn al-As, but the rest is the result of reconstruction over the centuries. A visit during Ramadan in 2009 to pray was awesome, feeling the weight of history, the mosque bright, spacious and packed. Unfortunately, there is little greenery around any of these places of worship, only clogged roads and crowded sidewalks. I also prayed at the more modest prayer halls dotting the streets, small narrow rooms wedged between stores and residences. It was delightful to just slip in to one when the muezzin called to prayer, like a social instinct, kept in tune by the thousands of centres scattered everywhere.
I found I was not really welcome beyond superficial polite hellos in my building. My shack's previous tenant (French) was a bit of a scandal, using it as a bachelor's flop house, as Anna explained later during one of our few interludes of truce. I never came to know many of the building tenants. Occasionally on the lift, I would greet a Saudi in full regalia, and learned that several of the flats were used by vacationing Saudis. But they are even more aloof with foreigners than Egyptians. Thousands of Saudis spend months in Egypt, mostly in the summer, Egypt's furnace being a refreshing relief from the Saudi furnace. It is a chance to unwind, drink booze, and wallow in decadent quasi-Muslim culture. Cairenes have a love-hate relation with Saudis, envious of their wealth, but secretly contemptuous of their boorishness, lack of culture, seeing Saudi Arabia as a kind of rich purgatory, best reserved for the haj. Egypt is tied to Saudi's purse strings, and Egyptians bridle at the Saudis flaunting of wealth, their love of prostitutes and the purchase of young Egyptian brides. The protests over Egyptian President Sisi's 'gift' of the Tiran island to the Saudis in 2017 highlights the widespread resentment―and Egypt's dilemma―a rare example of public protest in today's Egypt.
Internet cafes dot Manial, and being without a computer, I made daily excursions to one or another of them, still looking for a silver bullet for learning Arabic and deciphering Cairo. The Fajr programme was oblivious to the use of Arabic as a lingua franca. An American woman I met later at al-Ahram, Julie, told me, "I studied four years of classical Arabic at university in the US, came to Cairo, and asked where I could buy a fishing rod, and was greeted by shock and laughter." (It struck me they may have found her request just as bizarre as her Fus-ha.) I already sensed that, and found a lead to the University of Cairo, which I discovered (stumbled upon) just across the Nile in Giza.
2/ My Arab godson
This time my stumbling landed me at the Centre for Eastern Studies in Cairo University and Mahmoud ...
Critical Muslim
For the complete text contact the author at
walberg2002@yahoo.com