Russia and ex-Soviet Union (English)
Review of "Iron Curtain: The Crushing of Eastern Europe 1944-1956"
Written by Eric Walberg Эрик Вальберг إيريك ولبر

Sunday, 13 January 2013 21:41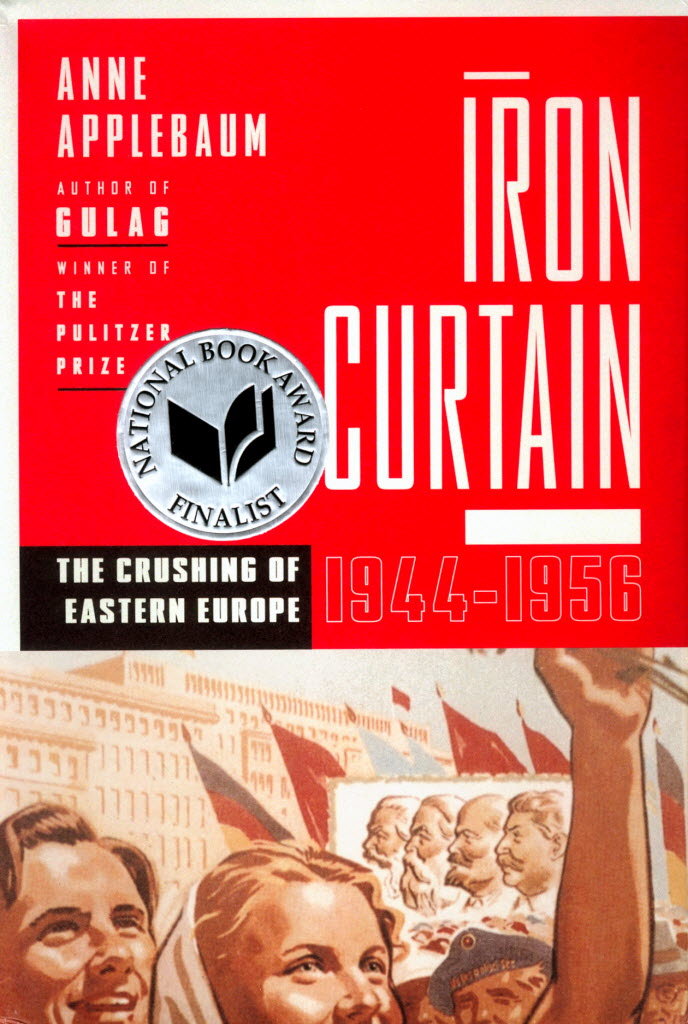 Review of Anne Applebaum, Iron Curtain: The Crushing of Eastern Europe 1944-1956, USA: Doubleday, 2012.
The period following WWII in eastern Europe is considered to be a black one, best forgotten. All the pre-war governments had been quasi-fascist dictatorships which either succumbed to the Nazi onslaught (Poland) or actively cooperated with the Germans (Hungary, Romania, Bulgaria). The Soviet liberation was greeted with trepidation by many – with good reason for the many collaborators. Within a few years of liberation, eastern Europe was ruled by austere regimes headed by little Stalins.
As in France and Italy, women who consorted with the Germans were treated with contempt. There was a rash of rape as millions of Soviet soldiers filled the vacuum left before the post-war occupation structures were established.* The Soviet soldiers had been motivated by an intense hatred of the Nazis, and their revenge was worse than that of the American, British etc soldiers, almost none of whom had lost their loved ones and homes or had faced invasion of their homelands. The chaos did considerable damage to post-war relations and soured the prospect of building socialism to many who otherwise would have given the new order that was imposed on them a chance. 'Imposed' is certainly the operational word, as the Soviets gave security and policing to their local communist allies.
As in all wars, there were no winners (except those lucky soldiers who emerged unscathed with lots of booty). The east European communists had been decimated by Stalin's pre-war purges. The liberal and rightwing forces were persecuted. War does not discriminate between good and bad property. As in all upheavals, farsighted bad guys step forward, play along on the winning side, and reap their rewards.
Russia in the Middle East: Return of a superpower?
Written by Eric Walberg

Wednesday, 15 August 2012 21:29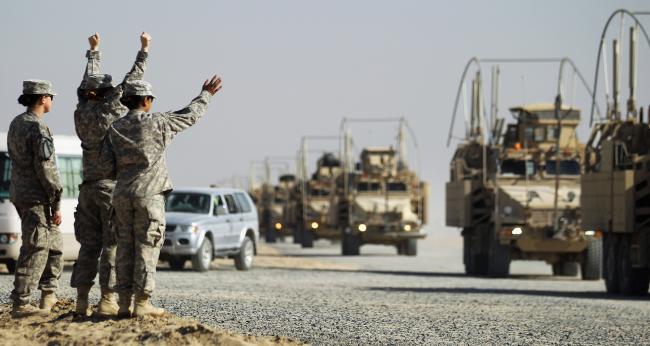 The US "withdrawal" from Iraq last year and the planned "withdrawal" from Afghanistan in 2014 cannot help but change the face of Central Asia and the Middle East. But how does Russia fit in, asks Eric Walberg

The world is living through a veritable slow-motion earthquake. If things go according to plan, the US obsession with Afghanistan and Iraq will soon be one of those ugly historical disfigurements that -- at least for most Americans -- will disappear into the memory hole.

Like Nixon and Vietnam, US President Barack Obama will be remembered as the president who "brought the troops home". But one cannot help but notice the careful calibration of these moves to fit the US domestic political machine -- the Iraqi move to show Americans that things on the international front are improving (just don't mention Guantanamo), the Afghan move put off conveniently till President Barack Obama's second term, when he doesn't need to worry about the fallout electorally if things unravel (which they surely will).
Russia's White Revolution
Written by Eric Walberg

Thursday, 09 February 2012 02:46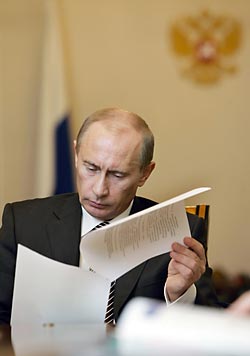 All the meticulous plotting to avoid Ukraine's Orange Revolution resulted in -- Russia's very own coloured one. But Russia is not Ukraine, discovers Eric Walberg

Russia's electoral scene has been transformed in the past two months, without a doubt inspired by the political winds from the Middle East and the earlier colour revolutions in Russia's "near abroad". Prime Minister Vladimir Putin's casual return to the presidential scene was greeted as an effrontery by an electorate who want to move on from Russia's political strongman tradition, and to inject the electoral process with ballot-box accountability.
Russia united – for the time being (Part II)
Written by Эрик Уолберг (Eric Walberg)

Thursday, 15 December 2011 02:34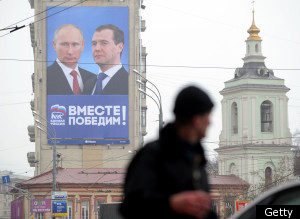 Russia's parliamentary elections have sparked a political crisis, surprising everyone, from President Putin (excuse me, Medvedev) down, including the demonstrators themselves, marvels Eric Walberg

Tahrir Square continues to send out its beacon of light. Thousands of Russian riot police were deployed in Red Square to prevent it from being turned into another Tahrir last Saturday, when demonstrators, without any resources except cell phones and fur-lined winter coats, pulled off the largest uprising since the collapse of the Soviet Union in 1991, in 60 Russian cities, across nine time zones, with at least one repeat performance scheduled for 24 December.
Russia united -- for the time being
Written by Eric Walberg

Wednesday, 07 December 2011 17:03
The Duma elections held no surprises, but the election turmoil can't obscure the kind of politics that will continue to characterise Russia over the coming decade thanks to United Russia and its eminence grise, predicts Eric Walberg
Page 1 of 12