Europe, Canada and US
Diplomacy Canadian Style
Written by Eric Walberg Эрик Вальберг/ Уолберг إيريك ولبر

Monday, 17 February 2014 09:17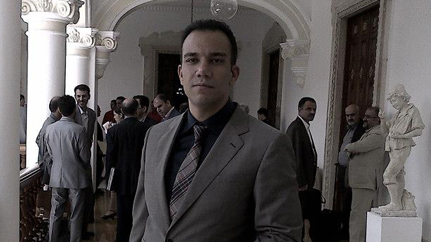 A new identity and a precious Canadian passport for a fugitive Mossad agent. A honeypot security officer working for Canadian immigration romancing an Iranian-Canadian businessman, and letting the cat out of the bag.
Who needs John le Carre? The smitten Canadian, Trina Kennedy, a senior national security investigator at Passport Canada, revealed to tall, dark and handsome Arian Azarbar that one of the 27 Mossad agents who assassinated Palestinian Hamas member Mahmoud al-Mabouh in 2010 in Dubai had escaped to Canada, where he was living under a new name, as free as a Canada goose.
It is the perfect occasion for one of Iran's many talented film directors to turn to the world of international espionage. Poor Iran certainly has been exposed to enough of it since its revolution in 1979, though you wouldn't know it from reading the news or watching Hollywood movies.
Alberta oilsands projects: Canada's Hiroshima
Written by Eric Walberg Эрик Вальберг/ Уолберг إيريك ولبر

Friday, 17 January 2014 08:22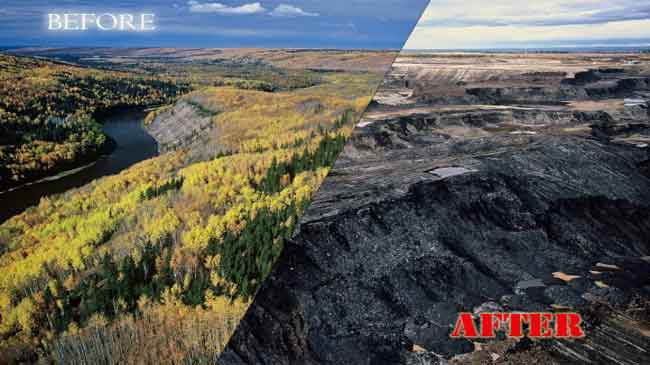 Canadian rock legend Neil Young has taken to the road with a mission. Sunday night, he laid down the gauntlet on national TV, calling the Canadian government "completely out of control" as he began his "Honour the Treaties" tour in Toronto. His goal is to help First Nations in their fight against the expanding oilsands projects in Alberta. To the government, "Money is number one. Integrity isn't even on the map."
Honour the Treaties is a series of benefit concerts in Toronto, Winnipeg, Regina and Calgary to raise money to support the Athabasca Chipewyan First Nation (ACFN) in their battle against a multi-billion dollar expansion of the oilsands project in northern Alberta. ACFN's 2007 court challenge to Shell's lease at the Jackpine Mine failed in 2011, but is being appealing to the Supreme Court of Canada.
Canadian natives resist: 'What the frack?'
Written by Eric Walberg Эрик Вальберг/ Уолберг إيريك ولبر

Sunday, 20 October 2013 20:03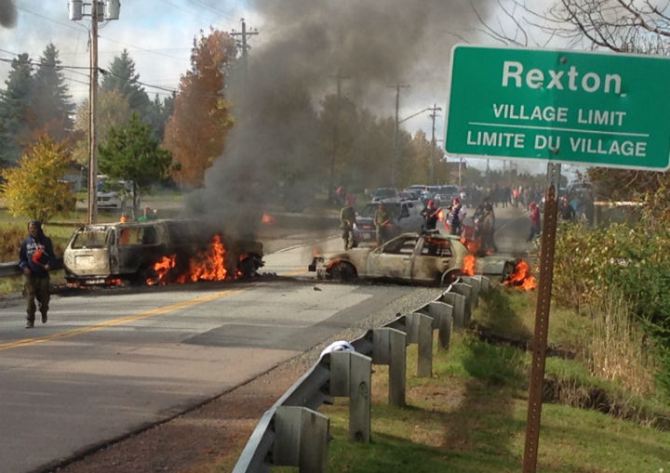 This week's anti-fracking protest has put Canada's First Nations at the forefront of Canada's political life, injecting spirit back into our moribund political scene. Canadians watching the evening news were shocked by scenes of burning police cars, an riot squad of 100 police wielding tear gas and tasers on horseback.

Demonstrations to protest shale gas exploration on native lands near Rexton, New Brunswick, had been mounting for months, and when the RCMP moved in to take down the Mikmaq Elsipogtog tribe's barriers, it was hardly surprising that the standoff became violent, starting with demonstrators throwing rocks, bottles and paint, and, when Chief Arren Sock was arrested, setting fire to six police cars. At least 40 people were arrested Thursday for violating a court-order injunction and disturbing the peace.
Canadian Israeli Lobby's 'good cop, bad cop'
Written by Eric Walberg Эрик Вальберг/ Уолберг إيريك ولبر

Friday, 30 August 2013 15:09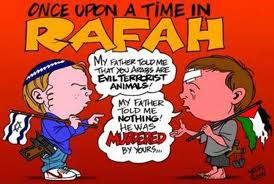 Two recent events, while not of any great significance in themselves, reveal much about the state of Canadian foreign policy.
*B'nai Brith Canada, Canada's oldest Jewish service organization, founded in 1875, hosted Brigadier-General Eden Attias, Canada's first Israeli defense attache (only the US and Canada have 'Israeli defense attaches'), at the Asper Jewish Community Campus in Winnipeg on 28 August (free admission and refreshments).
*The Canadian Jewish Defense League has invited Pamela Geller, founder of Stop Islamization of America, and Robert Spencer, founder of Jihad Watch, to speak at the Hilton Suites Hotel in Markham, on 17 September, despite lobbying by anti-racist groups to cancel the event.
Before his diplomatic promotion, Attias was head of Israel's Nevatin Air Force Base, with jurisdiction over Gaza. As such, he was intimately involved in both the invasion of Gaza in 2008 and the assault on the Turkish boat Mavi Marmara in 2010 in which nine Turkish citizens bringing aid to besieged Gaza were killed by Israeli troops.
A group of ex-Israeli Defense Force members so overcome by remorse for these acts drew up a "dirty 200" list of Israeli war criminals, where Attias enjoys pride of place. The Mavi Marmara incident also led Turkish investigators to charge him with murder, along with 193 other Israelis who were identified from documents and video footage of the assault.
Natives and Israel: Manipulating genocide
Written by Eric Walberg Эрик Вальберг/ Уолберг

Saturday, 27 July 2013 10:07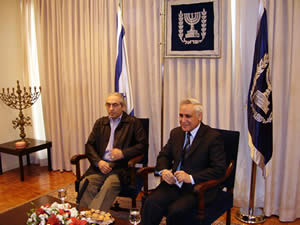 This month, Canada's media solemnly related "the sad truth that the country engaged in a deliberate policy of attempted genocide against First Nations people", referring to government-sponsored abuse of Native children a century ago, which Canada's Chief Medical Officer Peter Bryce exposed in 1907, but which was hushed up. Bryce was fired and the post of chief medical officer abolished in 1919.

This, of course, is a terrible crime, though the facts have long been known (the study referred to was published in 2006). A study published by Ian Mosby in May this year added fuel to the fire, revealing that from 1942–1952, the government conducted "nutritional experiments" on Native children in the infamous residential schools, where milk rations were halved for years, essential vitamins not issued, and dental services withheld as gum health was a measuring tool for scientists and any care would distort research.

The media splash was made by Phil Fontaine, former chief of the Assembly of First Nations, and Bernie Farber, senior vice-president of Gemini Power Corporation and former head of the Canadian Jewish Congress (since 2011 the Centre for Israel and Jewish Affairs—CIJA).

This is not the first time that CIJA has expressed 'support' for beleaguered Natives. For years now, just as hundreds of Canadian MPs, MPPs, police officials, what-have-you are invited regularly on junkets to Israel by CIJA or other pro-Israeli groups, CIJA self-proclaimed "social activists" are now courting local Native groups with similar free trips. For instance, Winnipeg CIJA official Shelley Faintuch organized a 10-day Cree Youth Leadership Development Mission to Israel in 2012 and again this year with the support Norway House Cree Nation Chief Ron Evans "to develop the next generation of First Nations leaders by looking through the lens of Israel's inspiring story."
Page 1 of 15