Europe, Canada and US
BC Land claim ruling: Canada's Keystone Cop stumbles
Written by Eric Walberg Эрик Вальберг/ Уолберг إيريك ولبر

Tuesday, 01 July 2014 07:50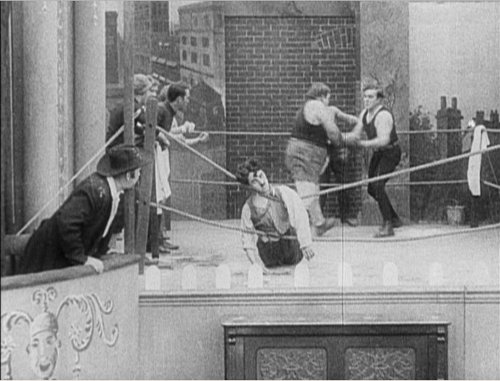 On June 16, Prime Minister Stephen Harper officially approved Enbridge's Northern Gateway pipeline project to the Pacific coast to export tar sands oil, just days before Canada's Supreme Court wrapped up its deliberations on the Tsilhqot'in Nation land claim. Coincidence? Or attempted arm twisting?
The government insists that the pipeline project is of vital national import and is environmentally sound (read: overriding any native sovereignty complaints). The hope was that the Supreme Court justices would soft-pedal native claims and leave room for the government to use its majority to push through its tar sands agenda before the next federal election, leaving a fait accompli.
The 'Hook' and Awlaki: a tale of two imams
Written by Eric Walberg Эрик Вальберг/ Уолберг إيريك ولبر

Saturday, 03 May 2014 07:52
The show trials—past and current—of the legendary Finsbury Park imam, Egyptian-born British citizen Abu Hamza al-Masri, are a travesty of justice.

Hamza (b. 1958) was arrested by British police in 2004 when the US was trying to extradite him, and in 2006 a British court sentenced him to seven years' imprisonment. After serving his time, he is now being paraded in a New York courtroom as a "terrorist facilitator with a global reach", accused of plotting to set up a terror camp in rural Oregon (though he had never been in the US before the current trial), and providing a satellite phone to the eventual kidnapper of British and Australian tourists in Yemen in 1998 (was the British prosecutor napping in 2006?).

Hamza, disdainfully called the Hook by the tabloid press in allusion to the fictional pirate-villain Captain Hook, lost his hands and one eye in jihad-related activity in Afghanistan (possibly training to build bombs), when it was the West's policy to support jihadists of all colors in such activities. He—inconveniently—did not abandon his militancy when Soviet troops left Afghanistan, and preached fiery sermons as the imam at Finsbury Park mosque in London from 1996 until he was ousted in 2003, after which he defiantly continued to hold services on the street outside the mosque.
Columbus or Native American Day?
Written by Eric Walberg Эрик Вальберг/ Уолберг إيريك ولبر

Wednesday, 30 April 2014 07:32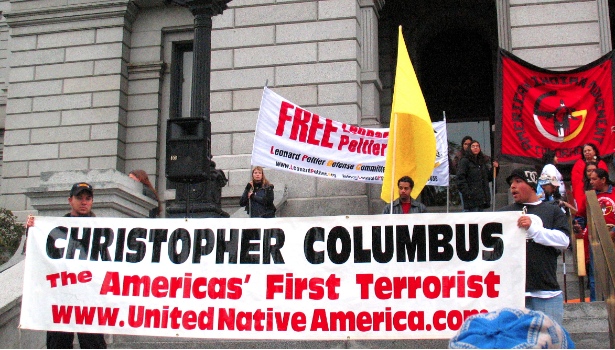 The writing is on the wall for Columbus Day. In the latest move to rid the calendar of its day of infamy, in April, the Minneapolis City Council voted unanimously to rename Columbus Day to Indigenous People's Day. Many American Indians have long resisted the observance of a day to honor Christopher Columbus.

Since 1970, the holiday has been fixed to the second Monday in October, coincidentally the same day as Thanksgiving in Canada—another holiday of dubious origins from the native point of view. Most states celebrate Columbus Day as an official state holiday, though already many states are uncomfortable with the reality of Columbus, and mark it as a "Day of Observance" or "Recognition".
Diplomacy Canadian Style
Written by Eric Walberg Эрик Вальберг/ Уолберг إيريك ولبر

Monday, 17 February 2014 09:17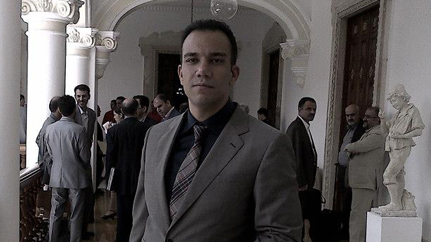 A new identity and a precious Canadian passport for a fugitive Mossad agent. A honeypot security officer working for Canadian immigration romancing an Iranian-Canadian businessman, and letting the cat out of the bag.
Who needs John le Carre? The smitten Canadian, Trina Kennedy, a senior national security investigator at Passport Canada, revealed to tall, dark and handsome Arian Azarbar that one of the 27 Mossad agents who assassinated Palestinian Hamas member Mahmoud al-Mabouh in 2010 in Dubai had escaped to Canada, where he was living under a new name, as free as a Canada goose.
It is the perfect occasion for one of Iran's many talented film directors to turn to the world of international espionage. Poor Iran certainly has been exposed to enough of it since its revolution in 1979, though you wouldn't know it from reading the news or watching Hollywood movies.
Alberta oilsands projects: Canada's Hiroshima
Written by Eric Walberg Эрик Вальберг/ Уолберг إيريك ولبر

Friday, 17 January 2014 08:22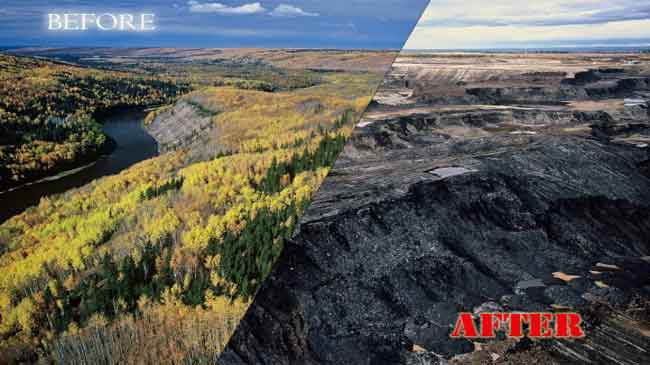 Canadian rock legend Neil Young has taken to the road with a mission. Sunday night, he laid down the gauntlet on national TV, calling the Canadian government "completely out of control" as he began his "Honour the Treaties" tour in Toronto. His goal is to help First Nations in their fight against the expanding oilsands projects in Alberta. To the government, "Money is number one. Integrity isn't even on the map."
Honour the Treaties is a series of benefit concerts in Toronto, Winnipeg, Regina and Calgary to raise money to support the Athabasca Chipewyan First Nation (ACFN) in their battle against a multi-billion dollar expansion of the oilsands project in northern Alberta. ACFN's 2007 court challenge to Shell's lease at the Jackpine Mine failed in 2011, but is being appealing to the Supreme Court of Canada.
Page 1 of 15