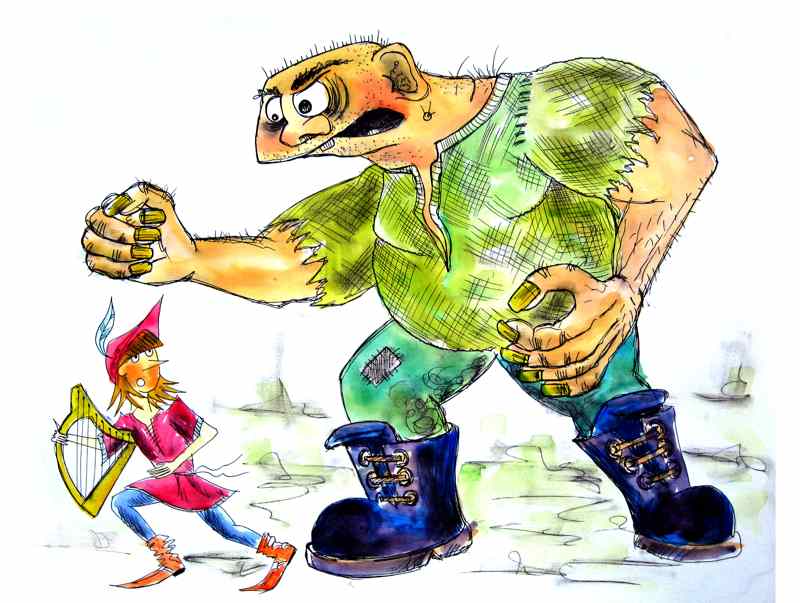 Canada has just lived through a fairytale decade, complete with evil jinn and youthful hero. Think of "Jack and the Beanstalk," starring youthful naif, Justin Trudeau, and the giant raining evil down on Canadaland from the clouds, Stephen Harper. Justin bravely climbs the slippery, perilous political ladder to fight the giant… and wins against all odds, saving his humble home from the jinn.

Canada's prime minister for the past nine years, Stephen Harper, led a charmed life until the October 19 federal election. Despite never garnering more than 39% of the vote (in the earlier minority parliaments he had only 34%), his rule was more like that of a dictator, with policies that increasingly alarmed his followers until his support fell to 30% and united the rest of voters against him, giving the Liberals a sweeping majority.

For pro-Israeli, pro-war, anti-environment, anti-science, anti-culture types, he was perfect. But for people concerned about human rights, the environment, promoting the arts and maintaining Canada's reputation as a nation that promotes world peace, a haven for scientific development, he has been the worst prime minister in history.