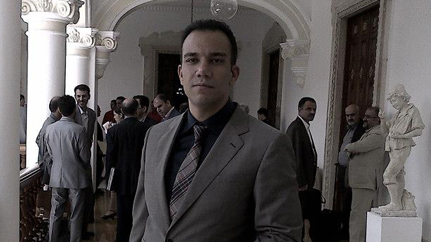 A new identity and a precious Canadian passport for a fugitive Mossad agent. A honeypot security officer working for Canadian immigration romancing an Iranian-Canadian businessman, and letting the cat out of the bag.
Who needs John le Carre? The smitten Canadian, Trina Kennedy, a senior national security investigator at Passport Canada, revealed to tall, dark and handsome Arian Azarbar that one of the 27 Mossad agents who assassinated Palestinian Hamas member Mahmoud al-Mabouh in 2010 in Dubai had escaped to Canada, where he was living under a new name, as free as a Canada goose.
It is the perfect occasion for one of Iran's many talented film directors to turn to the world of international espionage. Poor Iran certainly has been exposed to enough of it since its revolution in 1979, though you wouldn't know it from reading the news or watching Hollywood movies.