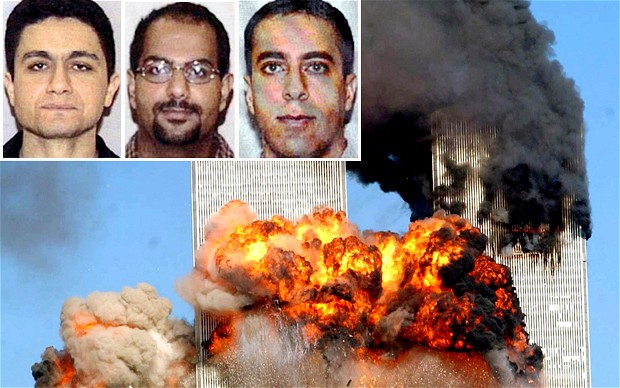 Last week, Congressmen Walter Jones and Stephen Lynch introduced a resolution urging President Obama to declassify the legendary "28 redacted pages of the Joint Intelligence Committee Inquiry of 9/11" issued in late 2002, which point to official Saudi involvement in 9/11. After much lobbying, and under an oath of secrecy, Jones was allowed to read the censored document: "I was absolutely shocked by what I read. What was so surprising was that those whom we thought we could trust really disappointed me," he told IBTimes' Jamie Reno.
PNAC (Project for a New American Century) published a "grand strategy" in 2000 calling for the US to maintain its unrivaled superpower status, though this might require a "new Pearl Harbor" to justify launching preemptive wars against suspect nations. 9/11 happened as if on cue the next year, suggesting to many not so much a 'grand strategy' as a 'grand conspiracy'. As Bush told the 9/11 Commission, to justify invading Afghanistan and get Bin Laden, it was necessary to await "another attack on America".
So who 'did' 9/11?
As the West invaded the Muslim world in the 19th–20th cc, local Muslims naturally resisted the occupation—both physical and cultural—of their world. One can only admire the heroic resistance in Aceh (present-day Indonesia) to the Portuguese in the 16th century and Abd al-Qadir's guerrilla movement against the French in Algeria in the 19th century. Even the Saudi tribe's Wahhab-inspired resistance to the distant Ottoman court, already decadent and aping the imperialists, deserves respect, though the Saudi Bedouin were notorious for their cruelty and killing of captives. The PLO hijackings of the late 1960s–early 1970s (recall Leila Khaled) and the ongoing intifadas by Palestinian youth are classic jihad: individual duty (fard ayn) in defense of one's home and religion, heroic and justified given Israeli aggression and unwillingness to negotiate the return of Palestinian lands.
From the 1970s, however, there arose a very different movement of resistance—terrorists, who use indiscriminate violence intended to provoke the imperialists and their local Muslim representatives into even greater repression, in the hope of sparking revolutionary war. They are the product of the imperial times, aping 19th European anarchists who threw bombs at monarchs, eventually launching WWI, and 20th century groups such as Baader Meinhof who robbed banks and bombed buildings to protest the Vietnam war. Now it was the humiliation of the Arab defeat by Israel in 1967, and the Soviet occupation of Afghanistan.