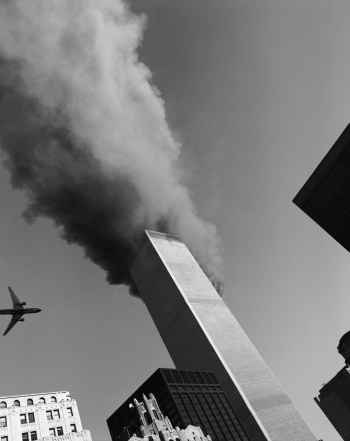 1/ 14 years have passed since 9/11. Why has American public opinion never raised serious questions about the main cause of the incident?
Whether or not al-Qaeda and Bin Laden were the real architects of 9/11 remains disputed. The unwllingness to carry out a full investigation of 9/11 is inexcusable, and contributes to the uncertainty about who was behind the attacks. In a 2008 World Public Opinion poll, about half the world believe the official version of al-Qaeda carrying out the 9/11 attacks, a quarter don't know, and a quarter believe it was a conspiracy by some combination of the US, Israel and other Arabs.
People in the Middle East were especially likely to name a perpetrator other than al-Qaeda. Not surprisingly, Israel is seen as a likely perpetrator among Egyptians (43%), Jordanians (31%), and Palestinians (19%). The US government was named by 36% of Turks and 27% of Palestinians. Among Europeans only Germans (23%) and Italians (15%) accuse the US government, and almost no one accuses Israel.
Among Americans, according to a YouGov poll in 2013, 40% believe the official explanation, 38% "have some doubts", 12% are unsure, and 10% "do not believe it at all." In yet another poll, 11% of Americans believe it was actually the US government.