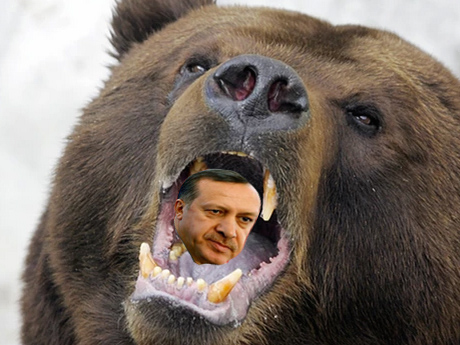 Suriye'de 5 yıla yakın bir süredir devam eden iç savaş, 300 binden fazla cana mal oldu. Ülke nüfusunun yarıdan fazlası, sınırların dışında, mülteci olarak ve çok zor şartlarda hayat mücadelesi veriyor. Suriye bugün bölünmenin eşiğinde ve bu hafta başlayan Cenevre görüşmelerinin bir çözüm üreteceğine dair beklentiler kuvvetli değil. Bölgeyi çok yakından takip eden uluslararası ilişkiler uzmanı, gazeteci Eric Walberg'e göre, Suriye'nin geleceğiyle ilgili bütün senaryolar, uzun dönemli istikrarsızlığa işaret ediyor. Türkiye de bugüne dek Suriye'de attığı hatalı adımların ceremesini çekmek durumunda kalacaktır, diyor Walberg.
Kanadalı Eric Walberg, 1980'lerden bu yana, Doğu-Batı ilişkileri üzerine yazılar kaleme alan bir uzman. Rusya'nın Soğuk Savaş dönemini ve sonrasını, Orta Asya'yı, Ortadoğu'yu analiz eden yorumları ve kitaplarıyla alanında saygı duyulan isimlerden biri. Cambridge diplomalı Walberg, sadece akademik gözlemlerle yetinmeyip dünyanın bu en hassas bölgelerindeki gelişmeleri bir gazeteci tecessüsüyle sahada takip etmiş. Postmodern Emperyalizm isimli kitabı Türkçeye çevrilmiş yazarın, "Islamic Resistance to Imperialism" (Emperyalizme karşı İslami Direniş,) "From Postmodernizm to Postsecularism: Re-emerging Islamic Civilization" (Postmodernizmden Postsekülarizme: İslam Medeniyeti'nin Yeniden Yükselişi) isimli kitapları da var. Walberg'le son gelişmeler ışığında Ortadoğu'yu ve Türkiye'yi konuştuk.
Suriye'de sorunun aslı
Read more...