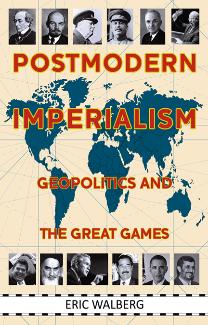 I confess that I cringe when I see the word "post-modern." This word has obscured more discussions, confused more gullible readers, and conned more writers than any word since "existential" and its "-ism." For the most part, it has served as a kind of fashionable linguistic operator that signals something radical and profound will follow. Almost always, what follows disappoints.

Eric Walberg's book, Postmodern Imperialism (Clarity Press, 2011), doesn't change my general opinion of the word, though what follows the title certainly doesn't disappoint.

Walberg has offered a welcome taxonomy of imperialism from its nineteenth century genesis until today; he has given a plausible explanation of imperialism's contours since the exit of the Soviet Union and Eastern European socialism from the world stage; and he has convincingly described Israel's unique role in the continuing reshaping of imperialism's grasp for world domination.