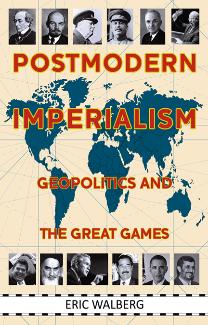 Clarity Press June 2011
advanced purchase http://www.claritypress.com/Walberg.html

PREFACE
To young people today, the world as a global village appears as a given, a ready-made order, as if human evolution all along was logically moving towards our high-tech, market-driven society, dominated by the wealthy United States. To bring the world to order, the US must bear the burden of oversize defense spending, capture terrorists, eliminate dictators, and warn ungrateful nations like China and Russia to adjust their policies so as not to hinder the US in its altruistic mission civilatrice.
The reality is something else entirely, the only truth in the above characterization being the overwhelming military dominance of the US in the world today. The US itself is the source of much of the world's terrorism, its 1.6 million troops in over a thousand bases around the world the most egregious terrorists, leaving the Osama bin Ladens in the shade, and other lesser critics of US policies worried about their job prospects.
My own realization of the true nature of the world order began with my journey to England to study economics at Cambridge University in September 1973. I decided to take the luxury SS France ocean liner which offered a student rate of a few hundred dollars (and unlimited luggage), where I met American students on Marshall and Rhodes scholarships (I had the less prestigious Mackenzie King scholarship), and used my wiles to enjoy the perks of first class. The ship was a microcosm of society, a benign one. The world was my oyster and I wanted to share my joy with everyone.
But I was in for a shock.