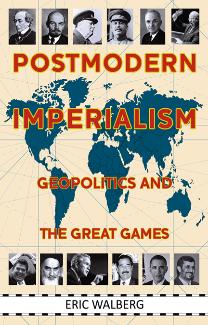 I. Let the Games Begin…Again…and Again

The great disaffected masses tell us that history is on the march and, as usual, guns and butter are the simpler issues. In America, support dwindles for a war that has lasted a decade. Drone missiles, each costing $100,000, kill "terrorists" in gutturally named, chicken-scratch places bewilderingly far from America's hometowns, whose simple citizens ask where their taxes go. Costs of the Afghanistan war this year are the highest ever, $119.4 billion and counting.[1] Polls show historically deep disaffection with The System. The mask of America-First patriotism is falling, revealing an intoxicated self-grandiosity and will to power by renascent Bush-era neocons and cynical manipulations by the CEO caste and other one-percenters for more and more wealth, and whose sense of entitlement the victims of class warfare, lumpen proles and petit bourgeoisie alike, seem unable to stomach any longer.[2] Approval of the Republican led-by-gridlock Congress hovers around fifteen percent.[3] Ever-larger protests in other cities in America and internationally have extended those on Wall Street – protests even a year ago one would never have predicted – and "class warfare – rich against poor" appears on the protestors' signs.

The disaffected might also ask why the US, as Eric Walberg notes in his extraordinary new book, has 730 American military bases in fifty countries around the globe, and why the US share of the world's military expenditures is 42.8% while, by comparison, China's is 7.3% and Russia's 3.6%. The unavoidable irony is that the Pax Americana seems to be requiring endless war with no particular rationale behind it – and truly astonishing numbers of dollars are spent on behalf of war rather than at home. What may be fatally undermining credibility in America's "transcendent values" has been the sense that as the facts filter down to the masses, the Empire's new clothes appear to be the same as that of past empires. All empires have births and deaths – the US Empire will be no different. Internal contradictions of the US efforts to control the globe seem now to be sending things spiraling out of control.[4]